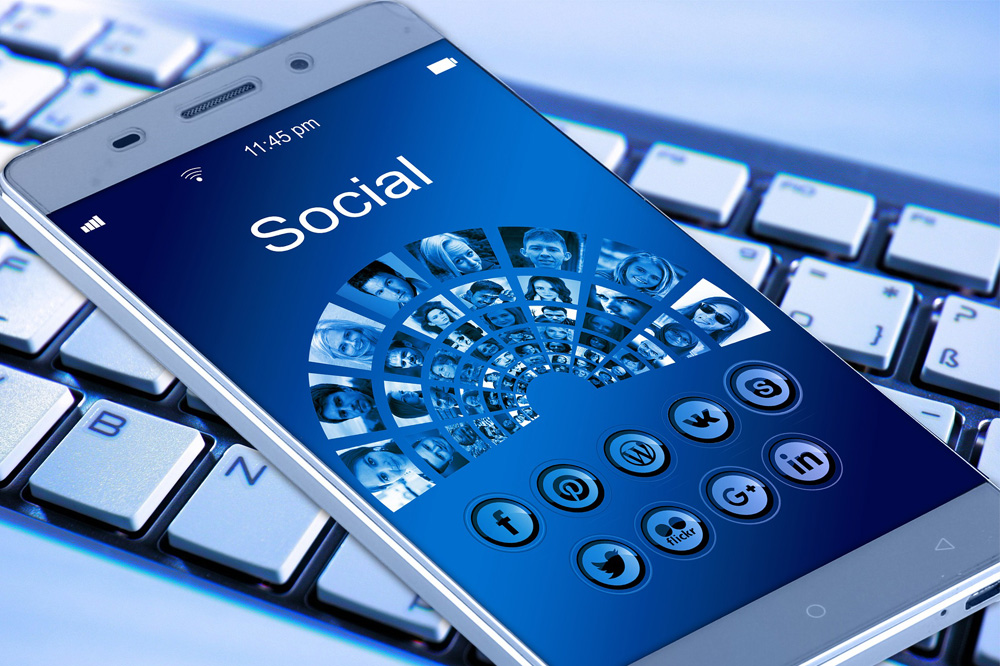 Whether you're a small boutique, an international store, a simple website you run from home or selling online globally, having a social media presence is a must for any successful fashion business. From Facebook, Instagram, Twitter, Snapchat to Pinterest there is an overwhelming number of channels, so, how do you choose the right one for you?
We've broken down exactly what you need to know for each platform, so you can make an informed decision that'll maximise your business.
Before deciding, there are 2 things to consider…
1. YOUR TARGET AUDIENCE:
This is essential to social media as different platforms have different audiences, who in turn behave differently. You may create a beautiful content and have a gorgeous Instagram feed, but if your audience are all on Facebook, it will be a waste. Figure out who your audience are; what age they are? What are their hobbies? Which are their favourite social media platforms? Create a detailed customer profile. This research may be time-consuming and gruelling, but it is the pillar when it comes to choosing and building the right social media channel.
2. WRITE YOUR OBJECTIVES DOWN:
Of course, sales are the main objective of the business, but when it comes to social media you need to set smaller goals and objectives to aid the overall goal. So, do you want to increase brand awareness? Drive traffic to your website? Build customer relationships? Increase engagement? This will give you clear direction when it comes to content creation and measuring the success rate of your social media strategy.
Now it's time to think about which social media platform is best for your business. In this article we'll focus on Facebook, Instagram, Twitter and Pinterest, as they have the largest reach for fashion e-commerce businesses.
FACEBOOK
Just over 2 million active users daily.
Age range from 18 – 60.
If you have a business having a Facebook page is a MUST, as it has the largest potential reach. Also, with a broad age range there is an extremely high chance your target audience are on Facebook.  This is where knowing your target audience will be beneficial. If your demographic is younger than 18 it might be worth pursuing a different social media channel. However, maintaining a Facebook presence will still be worthwhile as this is where people tend to go to find out about a company. By not being on Facebook you are minimising your chances of being found.
A huge part of Facebook's traffic success is their paid ads. While gaining an organic reach is achievable, it can be quite difficult without paid advertisements to help push your page out there. If you can allocate budget to Facebook ads then your return will be worth the investment.
INSTAGRAM:
Over 800 million active users monthly.
Age range from 18-24.
Following Facebook, Instagram is the second largest social media platform. In comparison to Facebook, Instagram has a much younger audience, however, there is growing rise in the number of young teens also heavily invested into Instagram. With 38% female and 26% male, if your target audience are young females then Instagram is perfect for you. As this platform is all about being visually appealing, creating both eye-catching images and videos and presenting them on your account in the form of a visual grid.
The two main things your audience will want to see on Instagram is beautiful pictures of visual storytelling that ties into your brand. This is where setting out your objectives will be of a lot of help. Sell your brand by selling lifestyles and experiences associated as well as images of models wearing your gorgeous clothes.
TWITTER:
330 million active users monthly.
Age range from 1829.
Differentiating itself from other platforms, Twitter is the place to engage and conversate with your audience on a personal level. Leave the professional tone to Facebook, and instead tweet questions, send replies in real time, give your own insights and create discussions.
You can join conversations through twitter hashtags, so see what is trending at that particular time, or, you can start you own hashtag to get your content to people who don't necessarily follow you. This is a great way to get exposure.
Twitter is the perfect opportunity to show your brands personality, offer the best customer service skills and get to know your audience. Quick and caring response rates to your customers will have a positive look on your brands. Also, through research is has been found that brands that initiate conversations receive far more engagement than those who just attempt to sell their product.
PINTEREST:
Age range is 18-49
Mainly female users.
Like Instagram, Pinterest is highly visual. It is essentially a massive virtual pinboard where users 'pin' or bookmark images to curate inspiration and ideas in a creative way. Due to the platform being entirely visual, 70% of the users are women. For fashion brands selling womenswear clothing, this is where your customers are.
When a user clicks on a 'pin', they are then taken to an external source. So, if you upload a pin you can target people directly to your e-commerce website, or, to your company blog. For example, if you do a post about party season, you can either link the post to your party season dresses, or a blog post about e.g. '7 styling tips for party season'. This can convert a user to a customer and in turn create a sale for your business.
Unlike the other social media channels, users on Pinterest can save your pin to their boards, meaning they have a longer-life span than content on Instagram and Facebook. People can then come back to the pin later if they wish.
So, which one should you choose?
There is no set rule for which channels work for which business. We hope this breakdown has given you a better insight into which channels would work best for your business. Rather than attempting to post on as many social media channels as possible, it is better going with 1 or 2 and post quality content.
Whether it's an hour a day or a couple times a week, it is definitely worth investing time into social media marketing. You're not going to gain social media success overnight, it takes time, work and consistency, but with right content on the right platform you will gradually build an audience of engaged followers who in turn will hopefully turn into loyal customers.