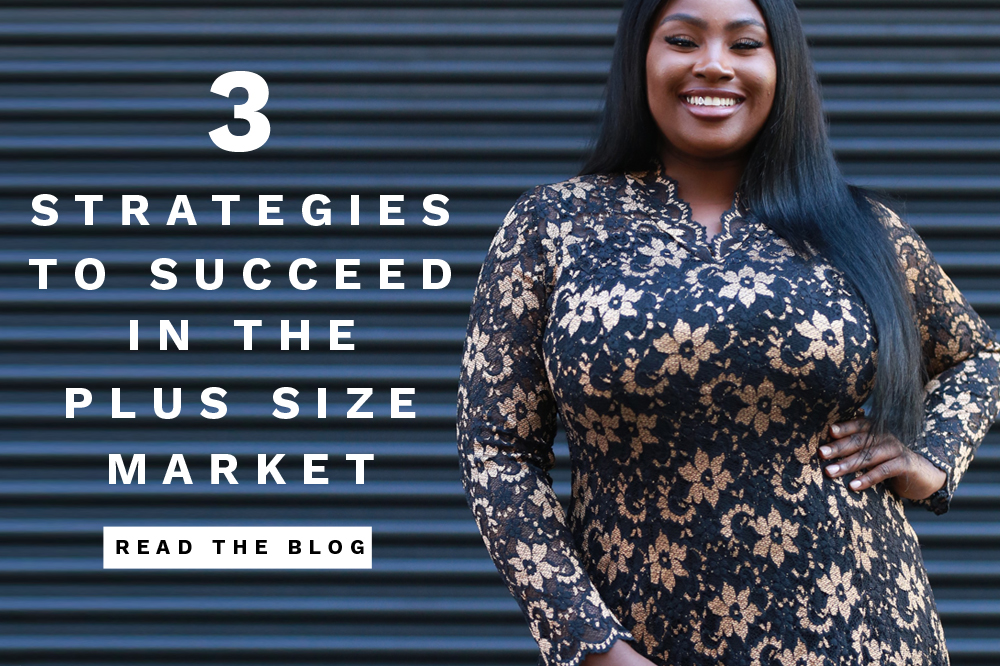 We recently wrote an article on the 'rise in plus size fashion', which indicated the massive growth of this industry. While this is a positive, with growth comes an increase in competition. WGSN created a report on how, you as a plus size retailer can succeed. Here are three strategies they outlined:
1. BODY ACCEPTANCE
Plus size women have for a long time felt excluded and alienated from mainstream society. Now, the women are taking part and embracing into a huge social movement around body-acceptance, which is calling out for diversity and inclusivity.
It is important that you show that your brand are on board with this through your product and marketing. This can by done by ensuring you have products in a variety of sizes and visually merchandise them on an array of different body shapes and sizes. This will show customers the fit and fall of clothing, both online and offline which will effectively drive demand and minimise returns.
2. AUTHENTICITY
Authenticity means honesty, and customers want an honest brand who has their best interest at heart. Consumers are becoming more knowledgeable than ever when it comes to the morality of the brand. It is highly likely that your audience can spot false advertising or your attempt to cash in on a trend. This will most probably put them off your brand.
3. USER GENERATED CONTENT
So, how to create authentic marketing? User generated content is the best way. If you're not already on social media, joining is a must; to capitalise on the growing plus size market. Through social media you can adopt the use of user-generated content through your own imagery or using bloggers in order to gain the power of influence to your advantage.
Read the full article by WGSN here.
Keep a look out for further blogs by Fashion-Book where we give you tips social media and marketing!