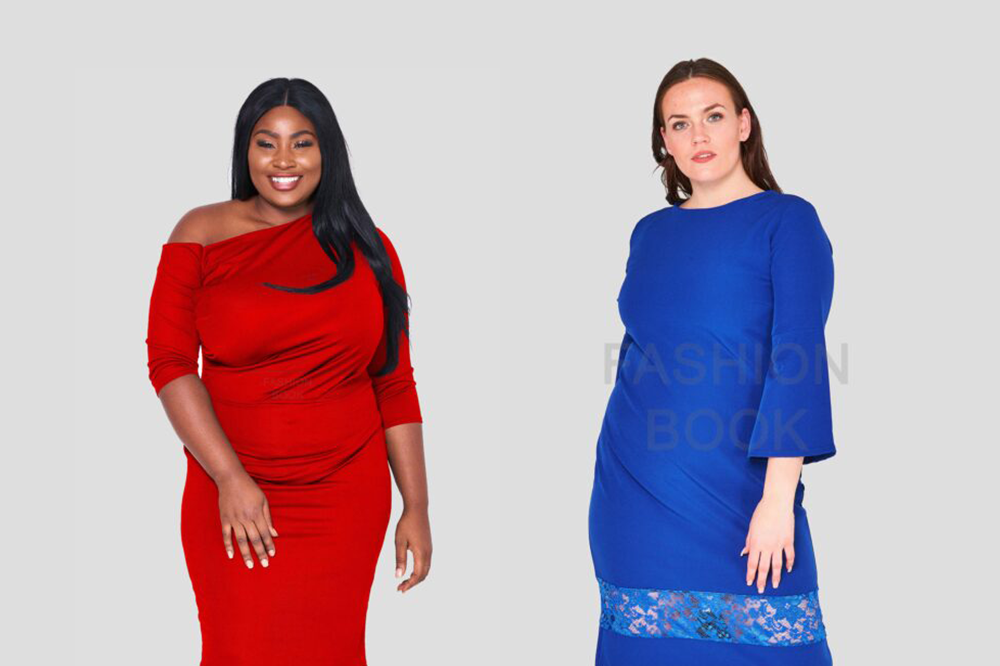 Fashion Book, founded in 2014, is a quality-oriented design house dedicated to supplying high-quality apparel. We are the most trusted brand among the finest organizations in this industry. We are involved in the wholesale production of plus-sized women who wear a high-quality assortment of work dresses, occasion dresses, midi dresses, and more.
Under the close supervision of our highly trained and qualified employees, they carefully created all the dresses who have several years of working experience in the respective industry.
Fashion.com places a premium on fit. As a result, it is currently one of the few curve wholesale brands in the UK & also USA. So this is because we generally work with Curve B2b clothing suppliers. That's why we've bucked design norms and spent years perfecting our fits.
We make sure to use high-quality materials and cutting-edge sewing equipment effectively. Furthermore, these items are popular among customers because of their eye-catching designs, long-lasting hues, and unrivaled features.
Fashion Book is a proprietorship-owned company specializing in the supply of wholesale plus-size women's clothing such as occasion dresses, skater dresses, midi dresses, and work dresses. Our significant customers praised all items for their unique designs, outstanding quality, and dependability.
There is something for every season, event, and body shape in our wholesale women's plus size clothing . Your clothes business will be the undisputed leader in plus-size wholesale fashion with Fashion-book. Whether you sell only plus-size items or cater to everyone, our moderate one-stop wholesale store offers everything you need.
Aside from that, our capacity to maintain timeliness and authenticity in the collection, provide cost-effective solutions, and guarantee prompt fulfilment of customer orders have encouraged us to put our name on the list of top-tier competitors in the market.
Despite popular belief, the plus-sizes category has a market presence in Tier 2 and Tier 3 cities. It has been a blessing for these beginning to have a broad reach to towns in Tier-1, Tier-2, and Tier-3 areas by selling through online platforms. According to fashion books, we receive many orders from Tier-2 and Tier-3 locations.
Highly correlated in these places brings us new relevant clients who are still looking for prefabricated wholesale plus size work dress attire in those areas. Again, as an e-commerce platform, we have an advantage in reaching those people faster than traditional cinder block stores.
We have established experts in designing and fabricating well-liked wholesale plus size work dresses that emphasize positive aspects, such as quality, looks, style, and competitive prices, by adhering to a solid set of policies and a well-honed sense of fashion.
Furthermore, we have made every reasonable effort to be the most significant garment manufacturer in the market, from colors to fabric and from developing to final sewing. We take delight in supporting a vast number of consumers around the UK and also expanding in the USA.
Our teamwork mindset motivates us to provide the finest in the class by utilizing cutting-edge clothing manufacturing equipment and high-speed technology. We are constantly looking for new methods to make work dresses that will prevent and boost performance while also giving comfort via innovation and improvement.
We devote all of our efforts to exceeding clients' expectations by providing high-quality things that satisfy their requirements. Furthermore, to maintain good customer relations, we adhere to moral business practices and absolute openness in all of our dealings.