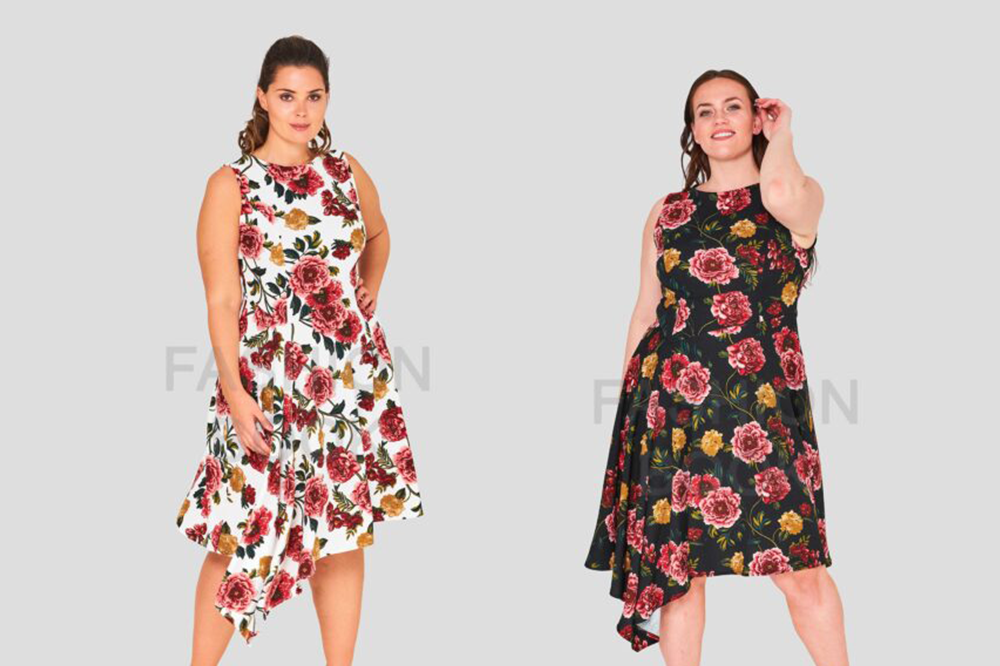 Fashion Book began as a supplier of plus-size women's clothing in 2014. It is now one of the top Curve wholesale brands in the UK & also expanding our business in the USA wholesale market. We create, manufacture, and provide a wide range of products ranging from dresses to more specialist sectors such as knitwear.
The fashion book was manufactured in response to an apparent void in the market for high-quality apparel for a specific female audience. As a result, we currently provide manufactured plus-size women's wear items to over 500 consumers worldwide, especially in the USA, UK & Africa.
Fashion.com places a premium on fit. As a result, it is currently one of the few curve wholesale brands in the UK & also the USA. Because of this, we generally work with Curve B2b clothing supplier . That's why we've pushed design norms and spent years perfecting our fits.
Fashion book is a constantly expanding wholesale of women's clothing where you can discover numerous styles of women's dresses directly from the manufacturer.
Our women's apparel wholesale online is mainly focused on quality
We understand how essential the quality of the clothing is; thus, our premium ladies' wear apparel is an excellent choice.
We make considerable effort to guarantee that the materials used to manufacture our clothing are of superb quality.
Dresses for wholesale – designs:
We design our collection with all ladies in mind because we specialize in plus-size Women's dresses regardless of size. In addition, we provide dresses for a variety of occasions and gatherings.
As shown in the Fashion Book, many designs are created for everyday usage or work. In addition, our online clothing warehouse has a wide variety of designs, and our wholesale garments are pretty affordable.
Check out our work dresses and special occasion dresses, and if you have any queries, please get in touch with us. We are a wholesale supplier of plus size women's apparel. We wish to provide you with a diverse range of high-quality products at a moderate price.
What distinguishes us? When it comes to plus sizes dresses for women, we have a vast range. In Fashion Book, you can find blazers, occasion dresses, skater dresses, work dresses, etc., that may be worn daily and for special occasions. We make every effort to guarantee that our collaboration is of incredible value. Online clothing ordering is an easy, convenient, and secure solution.
Do you own a store and are unsure whether online wholesale is a brilliant idea? We invite you to collaborate with us because we embrace customer happiness and will go to great extents to guarantee that you and, ultimately, your consumers are delighted with the garments we offer. Examine the entire collection and select something for your design house.
Wholesale Women's Midi Dresses:
If you're looking for an online warehouse that ensures client happiness, Fashion Book is the place to go. We are the wholesaler of plus size midi dresses for the design house, and not only the website but also the individuals who created it utilize it with all their hearts.
We make every effort to assure that your orders are fulfilled within 24 hours, and we also have many years of expertise. We understand the market's requirements and are well-versed in the wholesale midi dresses for plus sizes that your customers would like.
We encourage you to become acquainted with our dress warehouse's offerings – we have a pervasive range of clothing styles and patterns. In addition, fashion Book dresses wholesale are in stock and offer a broad choice of large clothing sizes, including plus size sizes.
In Fashion-Book, women's midi dresses for plus size will be stocked online. We offer a wide variety, plus sizes, and, most importantly, the most stylish and high-quality designs. Everyone enjoys style; thus, we provide to consumers with varying needs – our dresses are exquisite, comfy, and easy to wear.