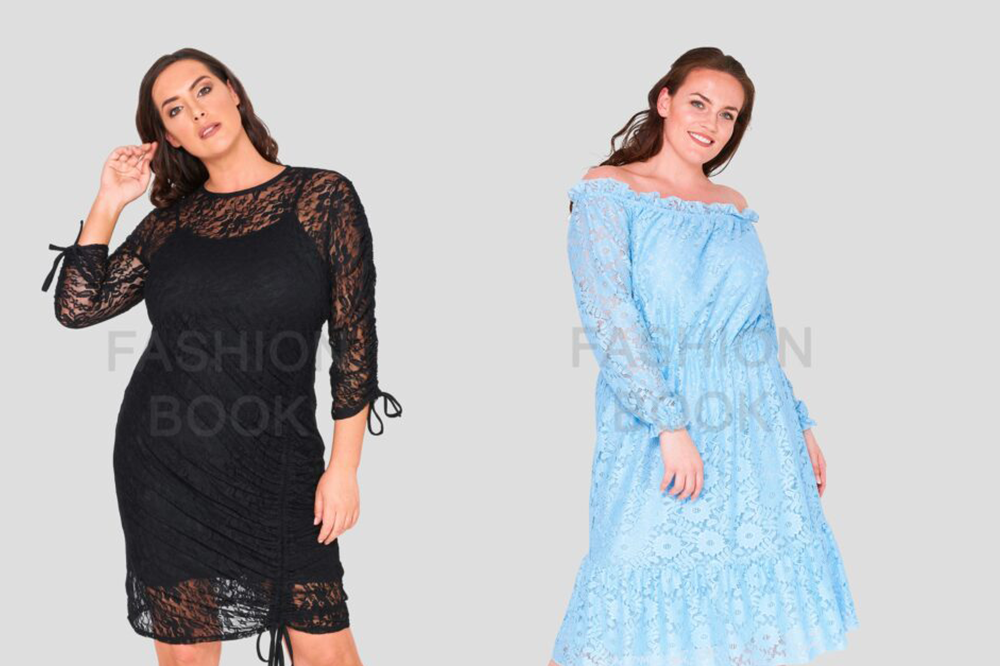 Are you overweight?
Don't worry, beautiful; our stylish collection of wholesale plus size lace dresses helps you to collect your best one curve lace dress to look more attractive.
Every woman wants to look beautiful, whether fit or fat, but fat women believe they can do anything, but they cannot look as attractive as slim women. Therefore, especially when it comes to stylish outfits, there is still a hesitation seen in overweight women. But the truth is that there are many options available in the fashion book for overweight women so that plus size women can stay comfortable.
Are you looking for the best and most comfortable plus size lace dresses?
Then, our wholesale plus Size Lace Dresses  offers you the best plus size dresses at affordable prices to make you look comfortable, beautiful and attractive even if you are plus size. The fashion book does not believe that women's size affects her beauty; every woman is attractive.
Fashion books offer you an expansive scope of lace designer dresses for females of plus size. These dresses will help our women to stand out in the crowd and feel satisfied comparing themselves with fit ones.
At plus-size lace dresses, we specialize in designing and manufacturing oversized clothing, which we began in 2015. Since 2015, fashion-book has created a trusted marketplace to easily buy plus size stylish clothes.
If you do your research, you will find that we have brought you all the top features with so many years of experience in wholesale plus Size Lace Dresses  Choose the specialized designer and trusted place that provides you the best and most attractive lace dresses
Our attire makes the wearer look attractive as it is comfy. These outfits include-
Plus- size Lace dresses:
Lace Off the shoulder dresses
Sunflower lace Bardot dress
Scallop Bardot lace dress
Hand-cut vintage dress. Many more…
Benefits of our curve lace dresses-
Easy-to-wear.
Gorgeous looking.
Eye-catchy designs.
Why only Fashion-book?
The fashion book carefully studies plus-size dresses, and we have to improve our services day by day regarding the customer's solutions. This Plus Size Lace dress uses high-quality fabrics to provide you with the best variety of fashionable clothes.
 Top 5 qualities:
Comfort-fitting design.
Best Curve B2b clothing supplier services.
Uncompromising quality.
Top on-trend.
Great value in the market.
We are a top-class Curve B2B clothing supplier as we innovate and innovate in our designs, keeping in mind the convenience of our customers. In addition, we have been continuing to be our B2B plus size women's clothing service supplier for you over the years, in which we are our upgrade the business.
We carry friendly staffs who offer professional style guidance and expansive knowledge of our designs and buyers. Our head office-based Consumer Service team also answers the client's questions.
Fashion books work near the best suppliers and keep the prices down so that we can deliver you the best rate of clothing at low prices. In addition, we provide all sizes available in plus-size dresses; our mindset and belief is that glimpsing good and feeling fabulous in your dress should be for all females regardless of size.