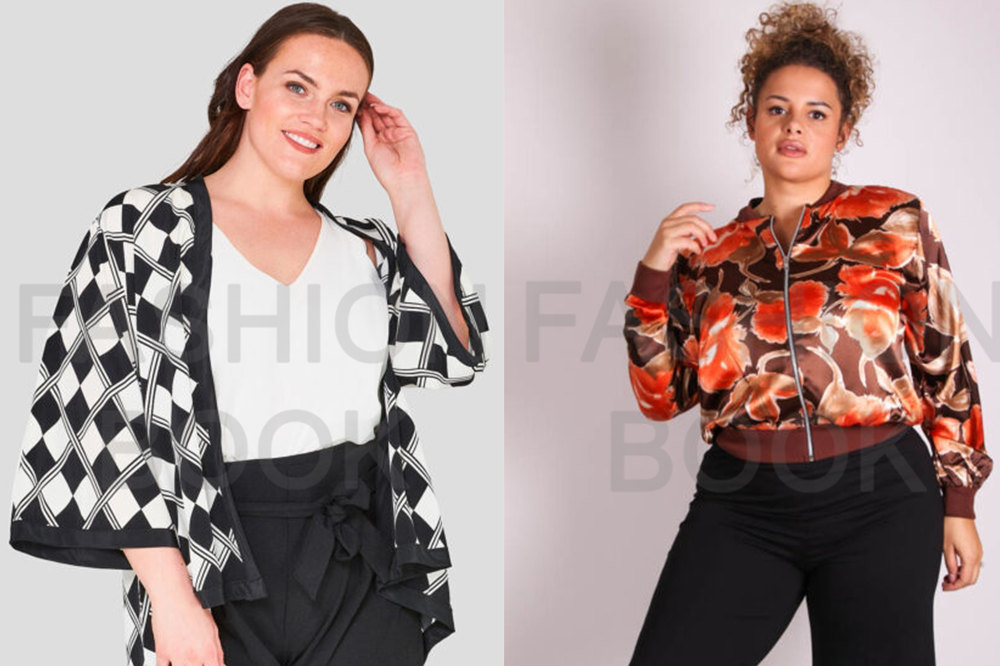 When it comes to Plus size clothing every seller has to think a lot and just say sorry to the customer because they don't have a collection of Plus size clothing. But We Fashion-book.com as a Curve B2b clothing supplier  makes it easy to collect great kinds of Plus size Ladies Jackets and Blazers. As we have a wide range of selection of top quality assortment at affordable prices. We always provide a great variety of jackets and Blazers to sellers. By stocking from us you will be able to enhance your sales which will improve your profit.
Unique features of Wholesale Plus size Ladies Jacket & Blazers
Quality in our collection: We Fashion-book as a curved B2b clothing supplier always prefer good quality. Similarly, we provide a unique and qualitative collection of Plus size Ladies' Jackets and Blazers. There is no reason to refuse our products because of their fantastic look and quality clothing. If you choose our collection then your customers will love your stocks and will enhance your sales.
Trending: As we are aware, everyone chooses according to trends. That's why Wholesale Jackets & Blazers for plus size women  keeps updated stock with trends and unique styles on a daily basis. Our team makes every effort to offer you an extensive range of new designs. There are fantastic styles of Plus size jackets and Blazers in our collection. There is not any design that is not in our collection. Our team also collects the jacket and Blazers accordingly.
Variety of jackets and Blazers: It is not easy to satisfy the plus size lady customers with a piece of cloth. That's why the seller must have a huge stock of ladies dresses. We as a Curve B2b clothing supplier  have a great opportunity for you as we have trending and stylish Jackets and Blazers for plus size women at affordable prices in allover UK & USA. Due to having a big selection of jackets and Blazers, you will also be able to improve your profit with a great margin.
Collection: There is no design and brand that we as a curve B2b clothing supplier don't have in their collections. Such as casual Blazer, casual cotton, vintage Denim, and cotton. Blend blazer, Floral printed jacket, Floral bliss blazer and jacket, Leather solid stylish jacket, etc. So once you come to us you will not need to go anywhere else to have all kinds of brands and styles of jackets and Blazers.
Our mission is to satisfy our customers with quality and trendy clothes. Wholesale Plus size Ladies clothing suppliers have a huge selection of women's plus size clothing for all seasons and occasions. Now there is no time to waste, just get in touch with wholesale plus size Ladies Jackets and Blazers Suppliers . We assure you that you will never face any kind of difficulty while selling.