The number of overweight or obese women is increasing, which has helped the market for plus-size clothes grow. In addition, plus-size women are becoming more comfortable in their bodies, which has made them want trendy clothes in bigger sizes even more. As a result, the global market for plus-size women's clothing is expected to grow at a CAGR of 4.3% from 2022 to 2030. In 2021, in the USA, it was worth US$ 193.9 Bn. The Asia-Pacific region ruled the market and thought it would continue to do so in the coming years. Since the beginning, Fashion book has been mainly in the UK region. But due to the excessive order demand in the USA, we have also started our fast delivery process in the USA. We will do this All over the USA. We Fashion-book are expanding our business of wholesale plus size women's clothing in the USA just like in the UK.
Luckily, the summer plus size summer outfits ideas we have here for plus-size women are nothing like that. So, you'll be able to enjoy the summer in comfort and style while celebrating the season and your body.
Let us look at some extraordinary summer fashions for women with bigger bodies without further ado. Sunflower lace Bardot dress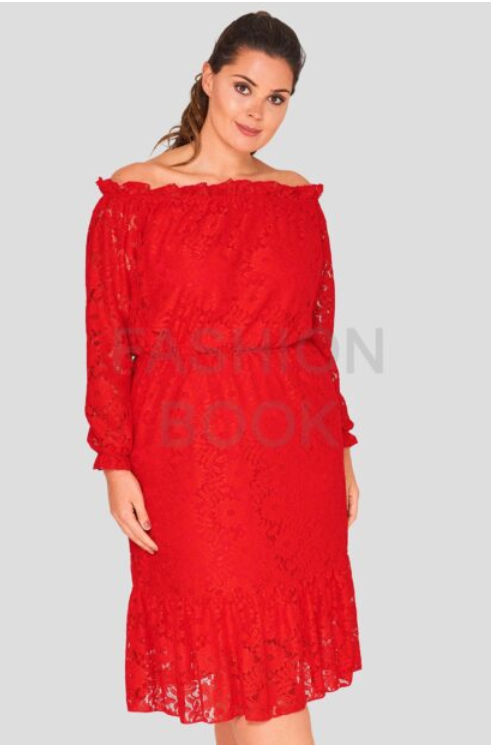 This Plus Size Sunflower Lace Bardot Dress comes in three trendy colours and is an excellent addition to any Curve Wardrobe. It is made of woven lace and has a fitted bodice, long sleeves, and ruffles at the bottom. This makes it perfect for formal occasions like weddings, birthday parties, and summer vacations. This Bardot-style dress fits well and stays in place thanks to its elasticized shoulder straps and waistband. This Wholesale Plus Size women's Occasion Dress would look great with a pair of gold sandals and some eye-catching earrings from your curve boutique.
Wrap front foil evening dress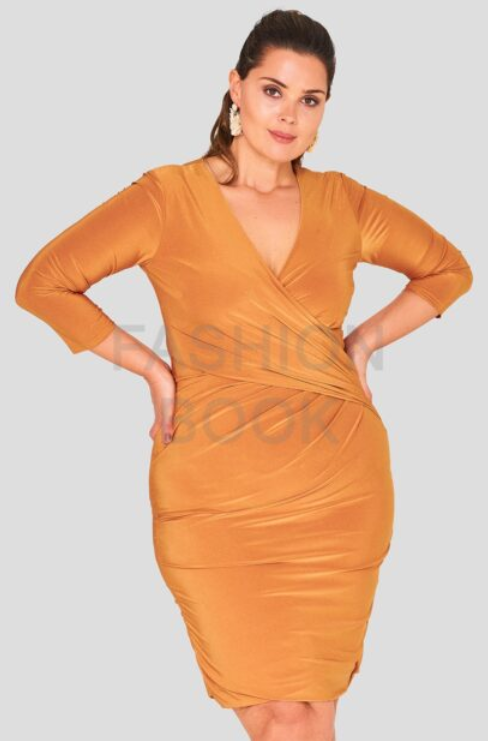 This Wrap Front Foil Plus Size Dress is a best-seller because it fits and shapes fuller bodies in a way that looks good. It's made in the UK from a stretchy, silky fabric and has a traditional wrap-front design with a deep V-neck, three-quarter sleeves, and a hint of ruching at the waist. This Wholesale Plus Size Foil Evening Dress comes in two beautiful colours and is made to add a touch of glamour to your Curve Clothing Collection. Add more glam to your plus-size presentation by wearing glittery heels and jewellery that hangs down.
Black wetlook pu leggings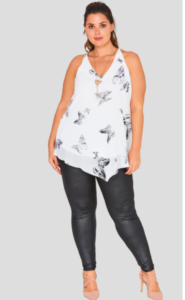 Put on our lace ruffle shoulder blouse with these wholesale plus Wetlook leggings, and you'll look like a star immediately.
Swing chiffon collar dress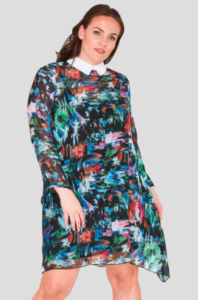 This wholesale swing chiffon collar plus-size dress is a must-have for any curve collection. This British masterwork for fuller figures stands out because it has a turned-down collar, long sleeves, and a beautiful design. This wholesale curve chiffon swing dress is a lovely choice for office and special occasions. It can be dressed in heels, jewellery, or flats and an oversized purse for a casual yet stylish summer look.
Off-the-shoulder lace maxi dress
This Wholesale Plus Size Off-Shoulder Lace Maxi Dress is an essential piece for your Curve Clothing Collection.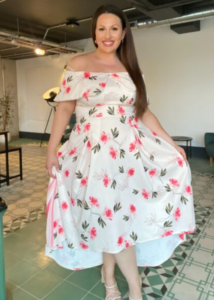 It is made in the UK from delicate lace fabrics and has a pretty Bardot neckline and lace cuffs. The hem of the skirt is like a waterfall, and it is complete. This Wholesale Curve Lace Maxi Dress is flattering, feminine, and great for special occasions. It was made to add a touch of class to any Plus Size Store. Wear high heels, flashy earrings, and a black clutch to your promotion to look your best.
Asymmetric neckline dress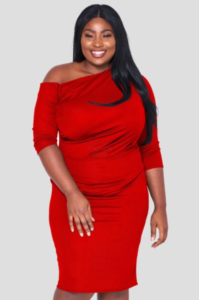 This wholesale plus size asymmetric neckline dress is a must-have for work and play because it is both classy and sexy. It was made in the UK from soft stretch fabrics and has side pleats and an asymmetrical neckline to show off the shoulders. This makes it a stylish addition to any Curve Clothing Collection. This professional dress for plus-size women with an asymmetric neckline is sold at wholesale prices in three beautiful colours.
Asymmetric v-neck Cami top
This Wholesale Plus Size Asymmetric V-Neck Cami Top is stylish and flattering and goes with many different bottoms! It is an excellent addition to the Curve Clothing Collections because it can be worn with both summer and winter clothes. This wholesale plus-size cami top is made of woven fabric and is fully lined for comfort and luxury. It has a deep V-neck and an uneven hemline that skims the hips to draw attention to the upper body.
Conclusion
A plus-size woman having trouble finding summer clothes that fit is done looking. Here, with fashion-book.com, a plus size women's clothing manufacturer and also a renowned wholesale vendor for plus size clothing in USA & UK Market, you can get some of the most flattering and trendy summer clothes for women on the bigger side.